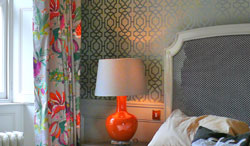 I have been gradually upgrading this spacious house over time.
The scale of the rooms has allowed us to introduce great furniture and accessories, lending character and homeliness without crowding the spaces.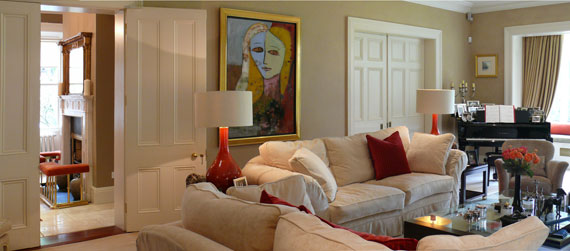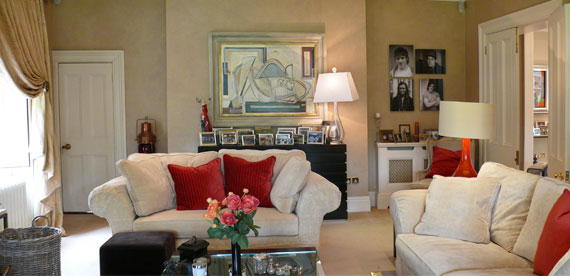 The latest chapter in the project was the redecoration of the Master bedroom and en-suite bathroom.
The clients felt the bedroom was a bit formal and therefore not relaxing, and the en-suite had become outdated and tired.
Much of the furniture in this room was commissioned from Irish craftsmen.